INCOMING!
WORMS IN SPAAAAACE! Go intergalactic in this brand new arena for Worms Rumble.
Available now as part of a free update on all platforms!
Set far above the stratosphere, the Spaceport Showdown arena features a new, randomly generated, low-gravity mechanic that slows the action down during battle!
We've also patched a few issues with this update – full patch notes are at the end of this article!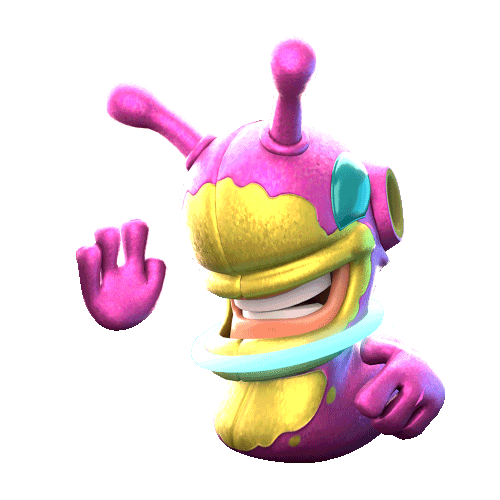 PLUS, Worms Rumble is out now on Nintendo Switch, Xbox One, Xbox Series X|S and Epic Games Store!
Want to play on Xbox? Game Pass subscribers can play Worms Rumble for free as part of their subscription on PC or console!
Worms Rumble key features:
Fast-paced, arena action: Open fire in six varied arenas in up-to-32-player, real-time combat across five solo and team-based game modes, including Deathmatch, Team Deathmatch, and the battle royale modes, Last Worm Standing and Last Squad Standing.
Take aim across the platforms: Take on friends, frenemies, and unfamiliars whatever the platform, with cross-play matchmaking.
Customise your Worm: Choose and unlock over 1000 options to fully customise your Worm, from outfits and hats, to eye colour and teeth shape; further personalise the weapons they wield with additional skins to unlock too!
Lock and load your arsenal: Crates across the arenas contain a host of weapons and items, including fan favourites like the Sheep Launcher, Holy Hand Grenade, and Grapple Gun.
Regular Lab events: The time-limited event Lab Mode provides preset maps, weapons, and gameplay mechanics for players to master and unlock new skins.
Picking Worms Rumble up on Xbox or Nintendo Switch? Don't forget to download your platform-exclusive outfits for FREE!
Xbox players can get the, very on-brand, Series Green Hoodie…
Xbox exclusive Series Green Hoodie outfit
And Nintendo Switch players can download the adorable Patchwork Bear outfit!
You can also get your hands on brand new paid DLC on all platforms!
Spaceworm and Alien Pack – $4.99/£3.99/€4.99
The Spaceworm and Alien Pack includes new extra-terrestrial premium skins, banners, and emotes!
Outfits:
Pioneer Outfit
Voyager Outfit
Apollo Outfit
Grey Alien Outfit
Green Alien Outfit
Pink Alien Outfit
Banners:
Invasion Banner
Rocket Banner
Emotes:
Salute Emote
Come In Peace Emote
Worms Rumble supports cross-platform play across all platforms, so be sure to toggle that functionality on in the game settings to open your matchmaking up to a bigger player base!
If you prefer a nice shiny box for your shelf, you'll be able to get a physical version* of Worms Rumble on July 13th! Check with your preferred retailer for stock availability.
*Nintendo Switch boxed version contains a digital code for the base game only, not a cartridge.
LAUNCH DAY FUN STUFF! 👇
To celebrate the launch, we'll be running double XP and double currency on all platforms for 48 hours FROM 3PM BST today!
We also have a special space-themed Instagram and Facebook story filter available. Open the links below on mobile to use it and snap a Wormfie (that's a Worm selfie, of course). Don't forget to share with us on social media!
Click here for the Instagram story filter!
Click here for the Facebook story filter!
While you're in Instagram stories, check out the fancy new stickers we uploaded. They're out of this world…. (just search 'worms rumble' in the stickers section!)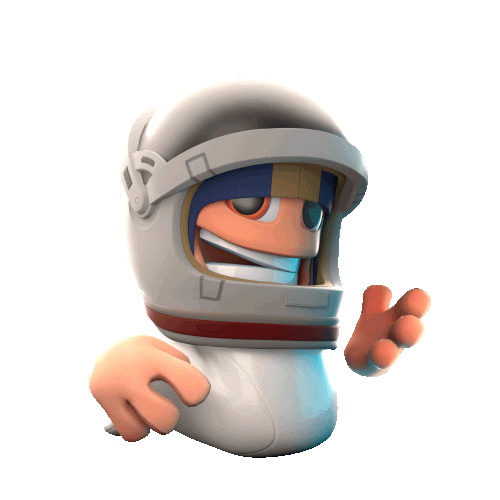 And last, but certainly not least… PATCH NOTES!
Added new arena: Spaceport Showdown
Added Vivox voice chat for all platforms
Fixed an issue where players were seeing fake projectiles
Fixed a number of crashes reported by the community
Fixed an issue where grenades wouldn't move with moving platforms
Fixed an issue where players would spectate another player rather than the one who eliminated them
Fixed an issue where players could lose focus on the pause menu when moving between party members
Fixed an issue which could prevent players being seen in a party after accepting an invite
Fixed an issue where the plng would be incorrectly displayed
Fixed an issue which didn't make players aware they had entered overtime when playing Team Deathmatch
Optimisations across each of the arenas
General bug fixes and improvements
Want to get really stuck in to the Worms Rumble community? Join the official Discord!